heaven
& Hell
We believe in a real God, who really cares and who has great plans for you. We'd love for you to come and visit us at our sister website Questions God. Com and see what we're all about here.
---
HEAVEN & HELL
"…if you confess with your mouth, 'Jesus is Lord,' and believe in your heart that God raised him from the dead, you will be saved." (Romans 10:9).

There is one God who made the world; Jesus is God's Son, and therefore all people on earth are accountable to King Jesus. This is true whether people believe it or not. Oxygen continues to exist and keep one alive whether one believes in it or not. Only because of God do we live and breath, and have our existence. God is not going to stop existing because some people don't believe in Him! And the same is true with Jesus as God's Son. Whether one believes it or not, we will all stand before Jesus one day and give an account as to how we lived in His Father's world. Ignoring this fact about the future doesn't change the future – we will all meet King Jesus.
And so we all face a choice. Will we live in God's world like Adam in rebellion and independence from God, or will we live with Jesus as our Lord? If we choose to continue in our rebellion, then we must understand that we will face Jesus as our Judge one day. It will be a terrible judgment of eternal punishment. The Bible describes this as "hell".
However, the good news of the Bible is that if we choose God's way through faith in Jesus, we receive forgiveness and acceptance with God. From then on we have a right relationship with God and live in His Kingdom "heaven", under His loving rule and blessing. We become His children and followers of His Son Jesus.
We will all meet King Jesus one day. The Bible presents it as an unavoidable fact. The question is: Will it be as JUDGE, or as SAVIOUR AND KING? THE CHOICE IS OURS.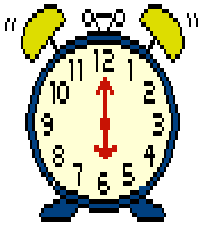 Time is Running Out!
A Vision of the Lost by William Booth here
Eternal Punishment by Arthur W. Pink here
Heaven And The Angels by H. A. Baker here
Help Heavenward by Octavius Winslow here
How to Pray for the Lost here
Looking to Jesus by R. A. Torrey here
Many Mansions by Jonathan Edwards here
New Creation by John Wesley here
On The Resurrection of the Dead - 1Corinthians 15:35 by John Wesley here
Prophetic Warning by Stanley Frodsham here
Revelations on Heaven by 7 Columbian Youths here
Revelation Twenty by L. R. Shelton here
Signs Of The Times - Matthew 16:3 by John Wesley here
The AntiChrist by Arthur W. Pink here
The Blood of Jesus by William Reid here
The Foot Of The Cross by Octavius Winslow here
(Nearness to the Cross, A Sight of Sin & a Sight of Jesus, Faith at the Foot of the Cross, Love at the Foot of the Cross, Prayer at the Foot of the Cross, Forgiveness of Sin at the Foot of the Cross, The Conviction of Truth Beneath the Cross, A life-look at the Foot of the Cross, Bearing the Cross, The Solitude of the Cross, The Believer Crucified, The Repose of the Cross, The Cross of Christ the Christian's Weapon, Christ Crucified the Center of Christian Union)
The Glory of the Christian Dispensation by Robert Murray Mc'Cheyne here
The Negative Aspects of Heaven or The Negative Attractions of Heaven
by Octavius Winslow here
(No More Curse, No More Night, No More Sea, No More Hunger & Thirst, No More Pain, No More Pain, No More Tears, No More Death, No Temple)
The Saints Everlasting Rest by Richard Baxter here
The Strait Way to Heaven by William Dyer here
The Thomas Welch Story by Thomas Welch here
The Vision of the Body of Christ & the End Time Ministries by Tommy Hicks here
Titles of Christ by Octavius Winslow here
True Saints, When absent from the Body, are Present with the Lord
by Jonathan Edwards here
Watch by J. C. Ryle here
(Second Coming of our Lord Jesus Christ)
Visions Beyond the Veil by H. A. Baker here
Visions Of The Part Of Heavenly City by H. A. Baker here
---
Heaven & Hell
God is holy and must deal with sin. Sin can be dealt by us through repentance and faith and following Jesus in the pursuit of holiness. This way of dealing with sin leads to heaven. Or sin can accumulate and "store up the wrath of God for the Day of Judgment". People who have not dealt with their sin by repentance, faith and following Jesus will be destroyed - cast into the lake of fire.
They are not deserving of, or fit for, heaven. Their real self is still sinful and wicked. Therefore it is destroyed and punished. Hell is not a sort of debauched party full of sinners having a good time, it is unrelenting anguish without any place for or possibility of rest and relief.
HEAVEN is the absolute enjoyment of the presence and power of God. It is where God's love is perfectly understood and where absolute total blissful happiness is normal. In heaven there will be no more crying or pain. It is ended. The days of suffering, meaninglessness, misfortune and calamity are over.
It is a world ordered for good and for the very best. Should you go to Heaven you will dwell in unimaginable wealth - yet without coveting, you will reign with Christ - in humility and meekness, you will have a life that goes on for all Eternity full of purpose, love and meaning. It will be a place where every scar on your soul is Healed, where every tear is forgotten and where the life of God flows through you like an ever flowing stream. (Revelation 21 & 22)
---
Bible Study Guides that are relevant, engaging and life-changing —- making your life better now, and giving you a real, solid hope for your future. Use these study guides to improve your understanding of the Bible and strengthen your faith Each Bible reading plan is different in type and length. They are as varied as each individual so you have many to choose from. Consider the following options, but remember to choose one. Regular reading in God's Word is not optional. It's a necessity!
Request any of our free Study Guides here.
Free Study Guides
FREE STUDY GUIDES MORE INFORMATION HERE

If you are looking for a Bible we have a list of excellent Bibles that you can order online depending in what country you live in for under $15.00 USD here.
---
Use one of our many daily Bible reading plans to easily read Scriptures. Reading the Bible daily is important to grow your faith and hope! They range from two week commitments to year-long commitments, from reading straight through cover to cover, to topical readings, to a mixture of readings each day. Check out our 70 Bible Reading Plans at our sister website Questions God. Com 70 BIBLE READING PLANS HERE.

SUMMARY OF BIBLE READING PLANS 1 TO 70
New to the Bible or New Christians Bible Reading Plans - Each plan is different - Plans 1-12 here.
Blended Bible Reading Plans - Old and New Testament combined daily - Plans 13-17 here.
Classic One & Two Year Plans - From the Beginning Genesis to the end of Revelation in order - Plans 18-23 here.
Chronological One Year Plans - Read the events of the Bible in the order they occurred - Plans: 24-25 here. 
Genres (Literature) Style One Year Plans - Reading the different Genre types - Plans: 26-27 here. 
Short Term Reading Commitments - Two week Plans for those with busy schedules - Plans 29 -41 here.
Children's Bible Reading Plans - 10 minutes a day for Children and Family Bible Readings - Plans 42-50 here.
Assorted & Diverse Excellent Bible Reading Plans - Variety of Books of the Bible Reading Plans - Plans 51-70 here.


Home All Library Resources Free Downloads
The scriptures are perfect, but men are fallible. I prayerfully check all of the material I put on my sites. However, I am quite capable of missing something or making a mistake. If you find anything at all on these pages that is questionable or find any links broken please contact us here.
Top
Copyright 2008. Bibles Net. Com. All Rights Reserved.